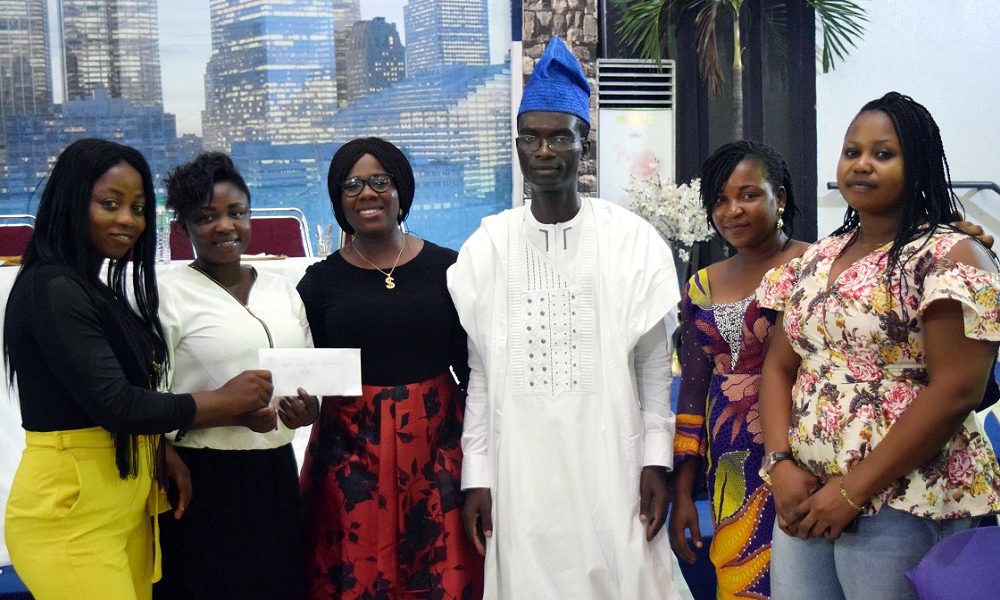 February 7, 2019

|

2,164
0
The 2018 End of the year party was the first of its kind in the history of Mainstreet Microfinance Bank Limited this was been possible by an ever reliable and most outstanding management team of the Bank. A smile was put to all the staff of the organization by organizing an End of the year party in which all the Bank staff come together to merry, interact and catch fun.
In fact it was indeed a memorable gathering at Fountain Multipurpose Hall, Opposite Havannah Hospital, Surulere, Lagos on 2nd day of February 2019. Our amiable Managing Director in person of Mr. Adegbami Adegoke Elijah, the ever reliable and consistent Executive Director in person of Mrs. Helen Sule amongst other top management teams were all on seat. At a glance we have a guest by name Mr. Oladapo Owolabi who happens to be our former Head Internal Control while we are still under Skye Bank as a subsidiary.
A lot of activities were carried out and we also have varieties of food and drinks including palm wine, we have the following team/group/individuals that were given awards:
The best performing credit officer of the year 2018 – MATHEW ADEBAYO from Kosofe Branch.
The best performing branch manager for year 2018 is KOLUSHADE FOLASADE, EPE BRANCH.
The best productive branch for the year 2018 is MAINSTREET MICROFINANCE BANK, EPE BRANCH.
The best performing staff for the year 2018 in deposit mobilization Bank wide– OPASEMO CALEB from Credit Risk department.
The most outstanding staff on the dance floor 2018 is OLAJIDE YESUFA according to the attendees.
MC: SPICY MOUTH
Comedian:   ELDER. O.
We ascribe all Praises and Glory to God Almighty for the successful MAINSTREET MICROFINANCE BANK 2018 END OF THE YEAR PARTY while we are looking forward to the year 2019. We believe it is going to be the talk of the town event ever in LAGOS.
Thank you.