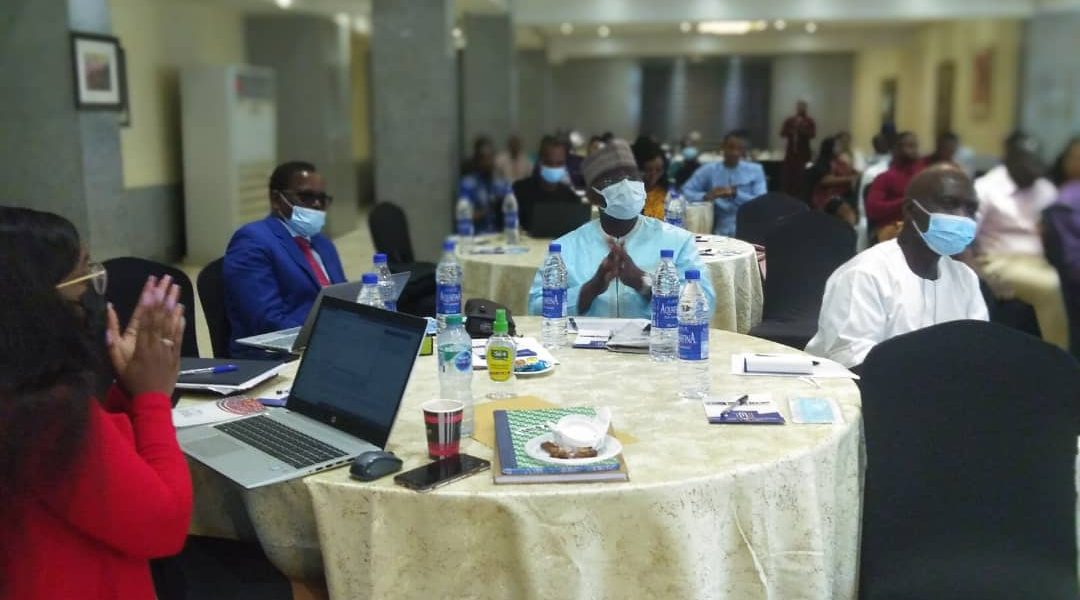 What better way to break away than a corporate retreat at the BWC hotel, Victoria Island;
Mainstreet Microfinance Bank retreat was set to look at three things;

– Brainstorms on emerging challenges, opportunities in microlending.
– Set to Deepen Growth of the Microfinance Banking Sector.
– To Award the Best Mainstreet Microfinance Bank Branch 2021.

The Board and Management Retreat is held every year to reflect on underlying issues, discuss achievable solutions and reward branch managers for recorded success.  The retreat was graced by many outstanding persons such as Dr Ayo Teriba (CEO, Economic Associates), Mrs Biodun Adedipe (BAA Consult), Mr Olayinka Adebiyi (founder of Nudakol Systems Ltd), and Mr Godwin Ehigiamusoe (Founder of LAPO Microfinance), who have valuable experience in innovation, and strategy within and not limited in the financial sector.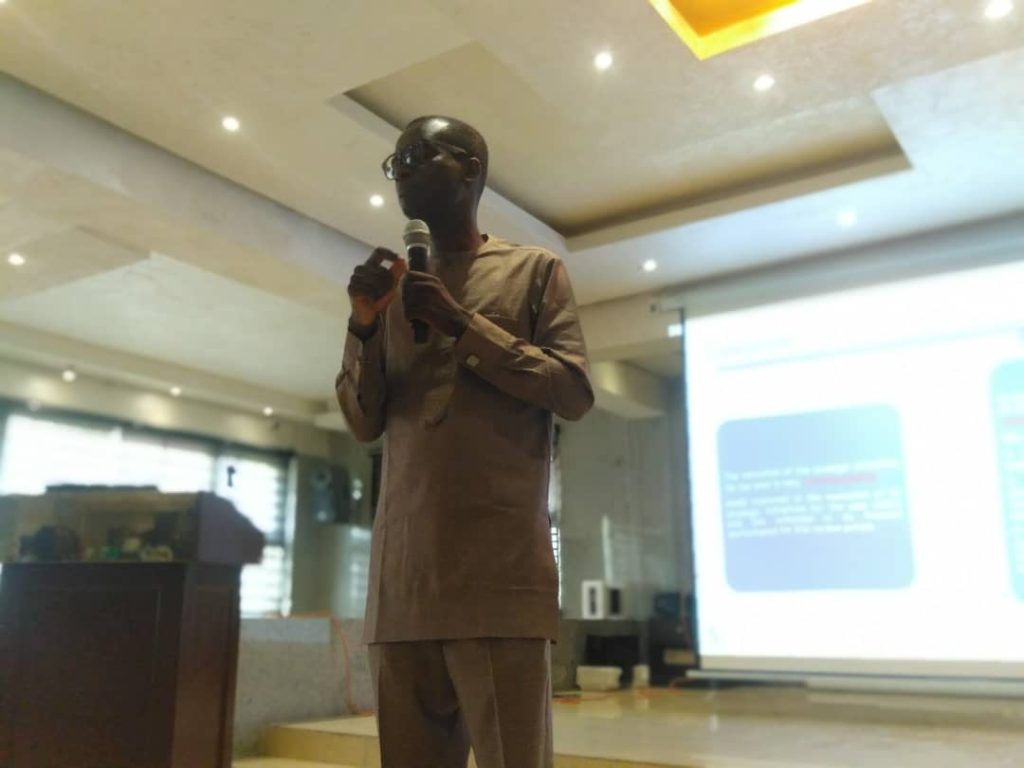 The Retreat which began at 10.00am, with an opening speech and introduction from Mr Adegoke E. Adegbami, MD/CEO, Mainstreet Microfinance Bank,  followed by an eye-opening, thought-provoking, and engaging lecture by Mrs Biodun Adedipe from BAA Consult on Global Microfinance Market.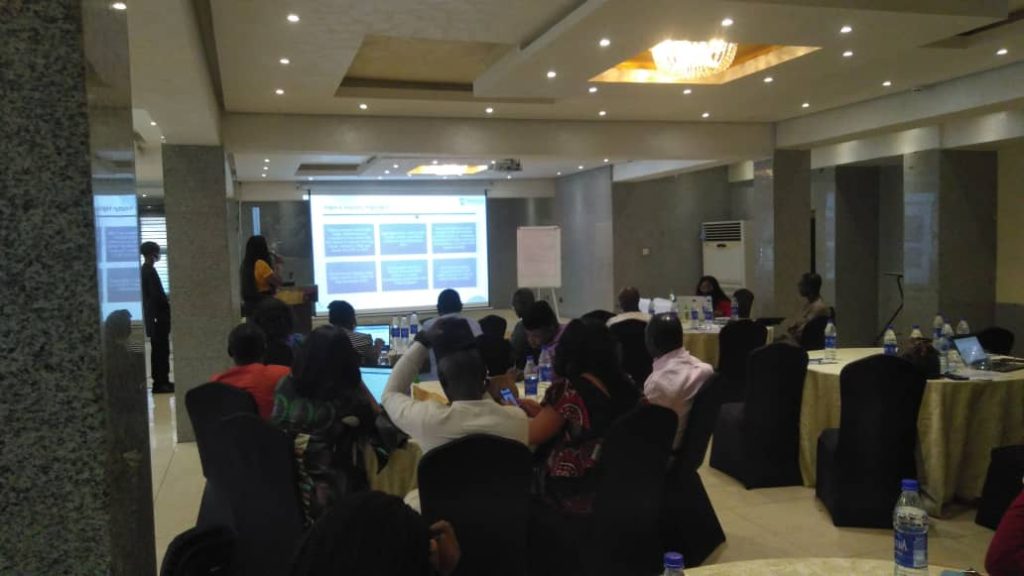 She shared the effects of the COVID-19 pandemic and the lockdown restrictions had on the economy and especially MSME businesses till date. Stating from research and data that the poor and economically disadvantaged are still struggling to pick up the pace in growth and many have failed at scaling.
After a brilliant and impactful lecture from her, breakfast was served and all attendees were happy to recharge for the morning.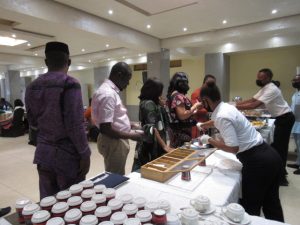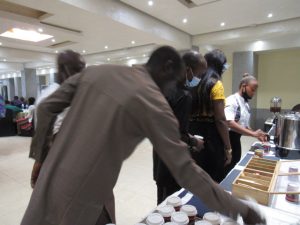 With smiling faces back on their seats, Dr. Godwin Ehigiamusoe an entrepreneur and founder of a top 3 microfinance bank, Lapo Microfinance, gave his lecture on risk and uncertainty in the finance sector with ways to overcome these challenges.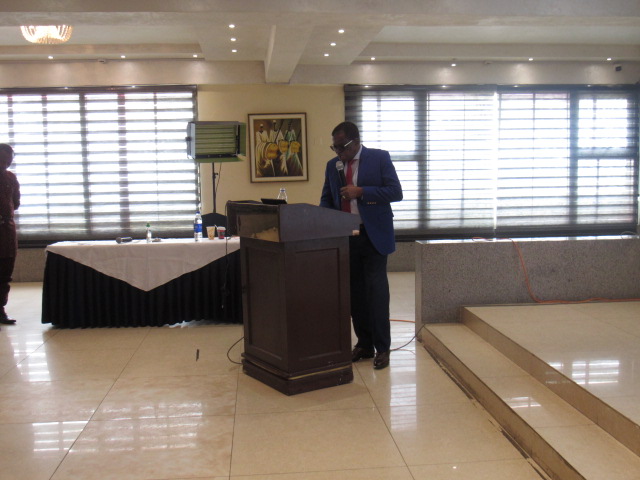 Up next on the stage was Dr Ayo Teriba, a keen follower of the evolving realities of global oil price, equity index, exports, capital flows, provided strategic insights and direction on the outlook of the Nigerian economy 2022, focusing on: global, national, and regional sector issues.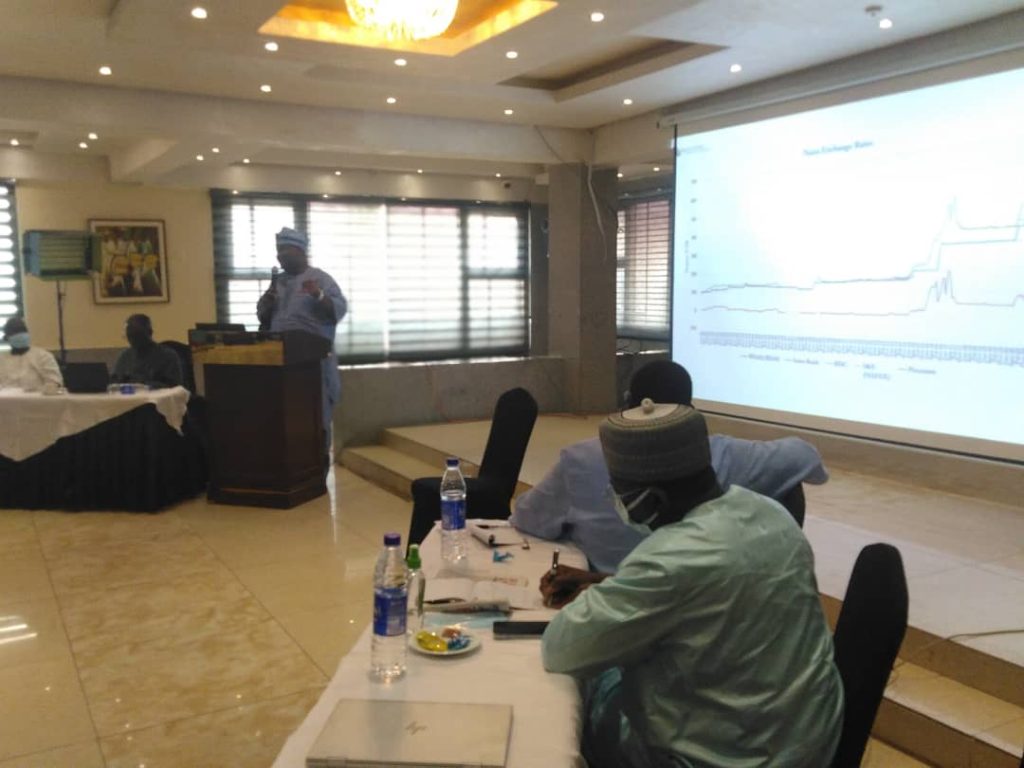 Speaking on the outlook, the economist believes the financial opportunities will increase, while real opportunities will shrink in the international economic ecosystem. According to him, nations around the globe are exploring wealth creation, preservation, and optimization to achieve stability and growth. He highlighted the reasons why Nigeria cannot take advantage of the surge in oil prices.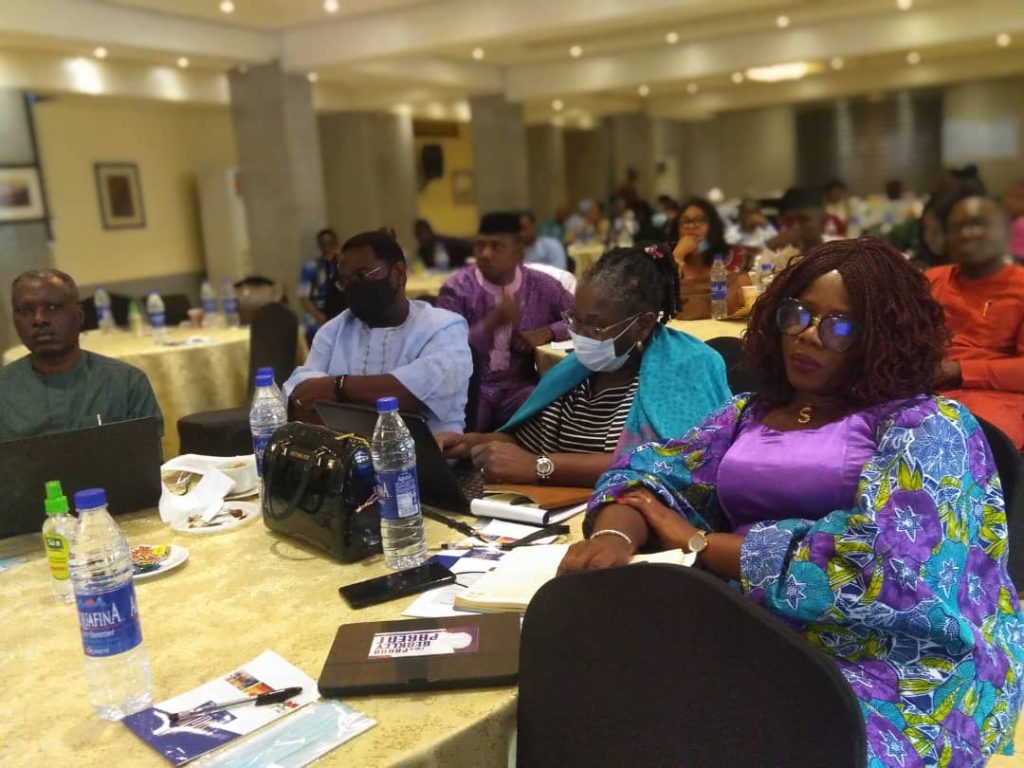 Then we took a short break to stretch our legs and go grab some lunch before returning for the last phase of the retreat.
The last phase was champoined by Mr Olayinka Olukoya Adebiyi,  being a not only a board member but a resourceful professional with vast experience,  aired his thoughts and views on digital projects Mainstreet MFB should consider.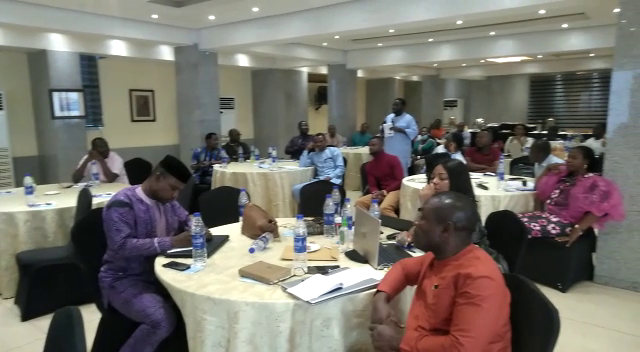 He said a new methodology of financing must be adopted against a technologically driven future of business banking and lending. It was an interesting interactive session between Mr  Olayinka Olukoya Adebiyi and the staff of Mainstreet Microfinance Bank.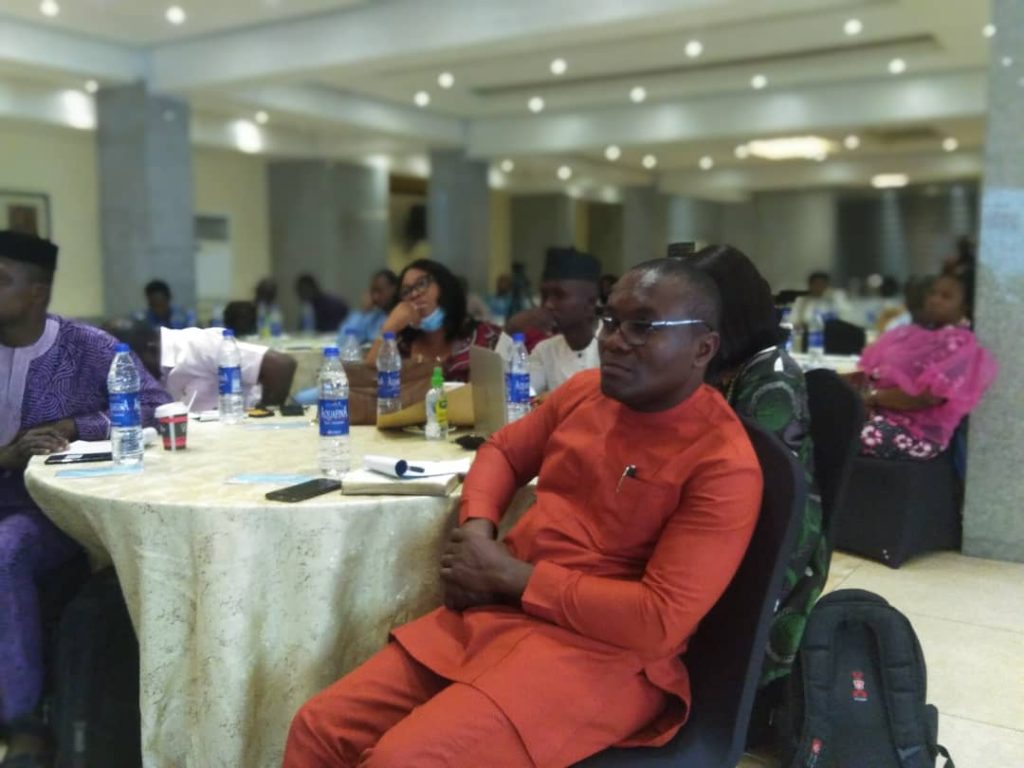 After the energetic session came the last item on the list. Rewarding the top three branches for the year 2021 with cash gifts as promised. Mr Martin, CFO of Mainstreet MFB, ran the numbers and came up with the following positions.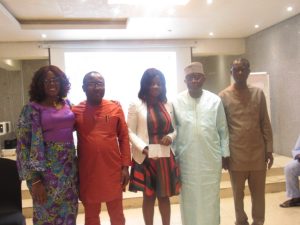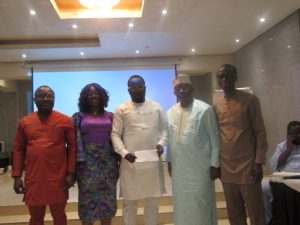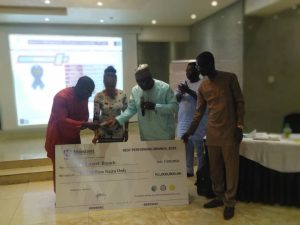 The event was a success, ended with a closing remark from the MD and a closing prayer by Mr Olanrewaju Waju Wilhelm, Head, HCM/Admin – MMFB.
More photos: